Beachwalk is a picturesque residential neighborhood in Huntington Beach, California bordering Downtown Huntington Beach on south, Huntington Seacliff on the west, Dwyer Middle School on the east, and Huntington Beach High School on the north.  The development is known for its low density, contemporary architecture, quiet private streets, pathways, lush landscaping, and a relaxed coastal ambiance.
There are several original floorplans in Beachwalk:
Plan A – One Story 2 Bedrooms, 2.0 Baths, approximately 1,230 square feet.
Plan B – One Story 3 Bedrooms, 2.0 Baths, approximately 1,386 square feet.
Plan C – Two Story 3 Bedrooms, 2.5 Baths, approximately 1,728 square feet.
Plan D – Two Story 3 Bedrooms, 2.5 Baths, approximately 1,900 square feet.
Plan E – Two Story 4 Bedrooms, 3.0 Baths, approximately 2,260 square feet.
Some owners of the original plans have enclosed the front patio creating an additional 200+ square feet of living space.
In 2000, seven additional infill homes were constructed inside the Beachwalk development.  The architecture is similar; however, the units are much larger in square footage.
Just One Two Story Plan was built – 4 bedrooms, 3.5 baths, approximately 3,399 square feet.
Click Here for a list of homes currently For Sale in Beachwalk.
NOTE:  If you do not see anything currently listed For Sale, I may know someone who is thinking of selling but does not want to list their home in the MLS.  Please to reach out to me and tell me what you are looking to purchase.  Here is my contact info: Telephone/text (714-336-0394) or email SdCampbellRealtor@gmail.com.  
Here's a bit more information about the Beachwalk area of Huntington Beach and why you might want to purchase a home in the area:
Housing Diversity: Beachwalk offers a range of attached one & two level townhouses with spacious patios, two car garages, and large driveways.  This housing diversity caters to various preferences, age groups,  and lifestyles, making it an inclusive and welcoming community.
Close Proximity to the Beach: As the name suggests, Beachwalk is ideally located just a short walk from the soft sands and ridable surf of Huntington Beach. Residents have convenient access to the Pacific Ocean for sunbathing, surfing, kite surfing, bike rides, walks, and enjoying the coastal lifestyle.  Doggie Beach stretches from Goldenwest to Seapoint, so the furry members of the family are as little as 7 blocks from their favorite section of Huntington Beach.
Community Amenities: Beachwalk offers residents a variety of amenities, including multiple swimming pools, spas, volleyball, greenbelts, walking paths, & clubhouses.  The public tennis courts and pickle ball courts at Huntington Beach High School are just a short stroll from Beachwalk. These amenities promote relaxation, recreation, and opportunities for social interaction.
Family-Friendly Environment: Beachwalk is often characterized by a family-oriented atmosphere, with many residents being families with children. The neighborhood is known for its safety, making it an attractive choice for families.
Shopping and Dining: The community is conveniently situated near Seacliff Shopping Center which has a grocery store, banks, shops, Starbucks, Gym, restaurants, and cafes, ensuring that residents have access to daily conveniences and a range of dining and retail options.
Safety and Security: The neighborhood typically includes security features, such as controlled access gates and well-maintained common areas, contributing to the safety and peace of mind of its residents.
Excellent nearby schools:  Smith Elementary, Dwyer Middle, and Huntington Beach High School are all within walking distance from the Beachwalk development.  Huntington Christian School is adjacent to Smith School for the convenience of the Beachwalk residents who attend.
In summary, Beachwalk is a charming and relaxed coastal neighborhood that offers a comfortable and convenient lifestyle. Its diverse housing options, community amenities, and close proximity to the schools & beach make it an attractive choice for those seeking the quintessential Southern California coastal experience.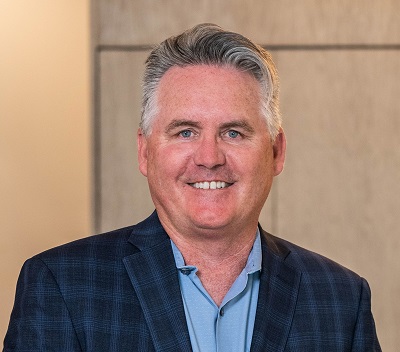 My name is Scot Campbell, the Realtor favored by your friends & neighbors in Huntington Beach.
I am an expert in helping consumers buy & sell homes in Huntington Beach.  Over the past 30 years, I have closed over a 1,000 transactions in the area including single family homes, townhouses, and condominiums.
I have the builder floorplans which were used by the model sales office for Beachwalk because my mother was one of the original owners. If you are interested in seeing floorplans, please reach out to me.
For more information, reach out to me via phone/text (714-336-0394), email SdCampbellRealtor@gmail.com,  or Click Here to "schedule" a call.