Huntington Landmark is an established senior community located in Huntington Beach, California. Designed with active and independent senior living in mind, it offers a range of amenities and a vibrant lifestyle for residents aged 55 and older.
There are two types of buildings in the development:  Single Story Townhouses with private outdoor patios and Two Story Buildings with upstairs & downstairs flats.  The least desirable units are the upstairs flats since the two story buildings do not have elevators.
Click Here are Homes For Sale in the Huntington Landmark Community
NOTE:  If you do not see anything currently listed For Sale, I may know someone who is thinking of selling but does not want to list their home in the MLS.  Please to reach out to me and tell me what you are looking to purchase.  Here is my contact info: Telephone/text (714-336-0394) or email SdCampbellRealtor@gmail.com.  
Here's a bit more information about the Huntington Landmark senior community in South Huntington Beach and why you might want to purchase a home in the area:
Age-Restricted Community: Huntington Landmark is an age-restricted community, typically reserved for residents aged 55 and older. This creates an environment where neighbors are in similar stages of life and share common interests.
Gated and Secure: The community is guard gated and features security measures, providing residents with peace of mind and a sense of safety.
Amenities and Activities: The community typically provides an array of amenities and activities to promote an active and social lifestyle. These may include a clubhouse, fitness center, swimming pool, tennis courts, golf facilities, and well-maintained common areas.
Community Center: The clubhouse often serves as a hub for social events, group activities, and gatherings. Residents can participate in book clubs, fitness classes, craft workshops, and more.
Landscaped Grounds: Huntington Landmark is well-landscaped with large green belts, beautiful gardens, and walking paths creating a serene and aesthetically pleasing environment.
Nearby Amenities: The community is usually conveniently located near shopping centers, medical facilities, restaurants, and other services to meet the daily needs of residents.
Transportation Services: Some senior communities offer transportation services or shuttle buses, allowing residents to easily access nearby attractions and services.
Sense of Community: One of the most appealing aspects of Huntington Landmark is the strong sense of community. Residents often form lasting friendships, share common interests, and have a support network of peers.
Active and Engaged Lifestyle: Huntington Landmark aims to create an active and engaged lifestyle for its residents. This can include social events, outings, and opportunities for pursuing hobbies and interests.
Huntington Landmark senior community in Huntington Beach is a place where residents can make the most of their retirement years, pursue their interests, and enjoy the company of like-minded neighbors in a low density environment while enjoying the peace of mind of living in a guard gated neighborhood.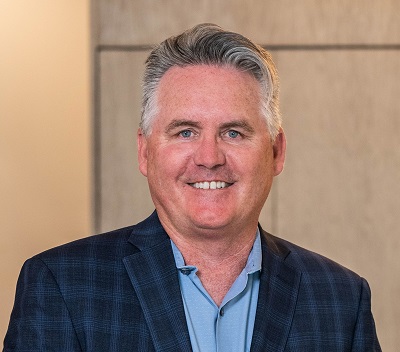 My name is Scot Campbell, the Realtor favored by your friends & neighbors in Huntington Beach.
One of my specialties is the Senior Community home market, I have closed many transactions in the area over the years and my father lived in the development before he passed away.
If you are interested in seeing what floorplans were offered by the builder of Huntington Landmark please reach out to me.
Scot Campbell is the Realtor favored by your friends and neighbors in the Huntington Landmark Community of Huntington Beach.  For more information, reach out to him via phone/text (714-336-0394), email SdCampbellRealtor@gmail.com,  or Click Here to "schedule" a call.