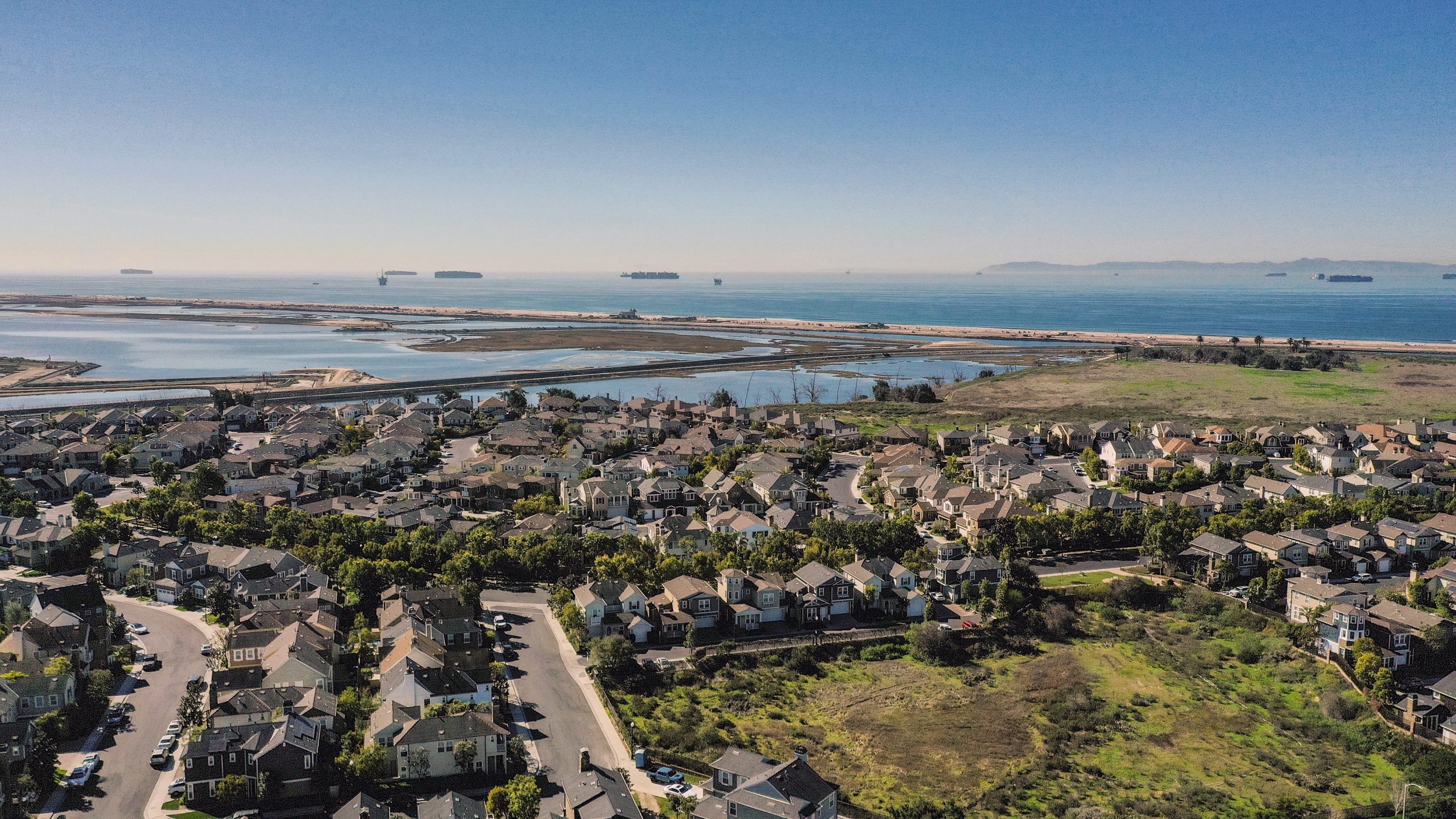 The Brightwater development sits atop of a mesa looking out over the Pacific Ocean and was the last large development of single family homes constructed in Huntington Beach.
It includes 349 single-family homes on approximately 68 acres and habitat protection/restoration on approximately 37 acres.
The site is located at the northeast corner of the Bolsa Chica Mesa and is generally bounded by Los Patos Avenue to the north, Warner Avenue to the northwest and the terminus of Bolsa Chica Street to the east.
While it was many years in the planning phase, Brightwater is a master-planned community which was ultimately completed by home builder Woodbridge Pacific Group and consists of several developments within its borders:
    > Seaglass: offers upscale single-family homes with various floor plans and architectural styles.
    > Azurene: features luxury single-family homes near the coastal bluffs.
    > Capri: offers townhomes with modern amenities and designs, catering to a range of lifestyles.
    > Cliffside: is a collection of homes situated on the coastal bluffs, offering breathtaking ocean views and upscale living.
Click Here are Homes For Sale in the Brightwater area of Huntington Beach.
NOTE:  If you do not see anything currently listed For Sale, I may know someone who is thinking of selling but does not want to list their home in the MLS.  Please to reach out to me and tell me what you are looking to purchase.  Here is my contact info: Telephone/text (714-336-0394) or email SdCampbellRealtor@gmail.com.  
Here's a bit more information about the Brightwater area of Huntington Beach and why you might want to purchase a home in the area:
Luxurious Residences: Brightwater features a selection of elegant homes of varying sizes, lots, and views. The homes here often showcase modern architectural designs and upscale finishes, providing residents with a high standard of living.
Coastal Proximity: The community is adjacent to the Bolsa Chica wetlands and less than ½ mile to the Pacific Ocean where sunbathing, surfing, and beachside dining is enjoyed by locals most months of the year.  Residents have easy access to the sandy beaches of Huntington Beach and the Huntington Harbour (Public) Marina to dock their yacht. It's just a short drive to enjoy additional coastal amenities including the Huntington Beach Pier, Central Park, Main Street Village, and many restaurants & shops in Sunset Beach.
Nature and Green Spaces: Brightwater embraces its natural surroundings, with many homes featuring views of lush greenbelts, parks, and scenic trails of the Bolsa Chica Wetlands. The community is well-planned with attractive landscaping and open spaces.
Amenities: Residents of Brightwater often enjoy a range of amenities, such as parks, playgrounds, walking paths, and picnic areas. These facilities encourage outdoor activities and a sense of community. The Brightwater Club, designed for Capri, Seaglass and Azurene homeowners is a 2,000-square foot recreation center features a combination lap and volleyball pool, children's pool, spa, gym and community room.
Education: The Ocean View School District and Huntington Beach Union High School District serve Brightwater. Brightwaters established location is not subject to Mello Roos assessments.
Shopping and Dining: The neighborhood is conveniently situated near the Harbour Mall shopping center and dining establishments, offering residents access to a variety of retail stores, restaurants, and cafes.
Brightwater is a sought-after residential community that combines the charm of coastal living with the conveniences of a well-planned neighborhood. It's a place where residents can enjoy a luxurious and comfortable lifestyle while being close to the natural beauty and recreational opportunities that Huntington Beach and the surrounding area have to offer.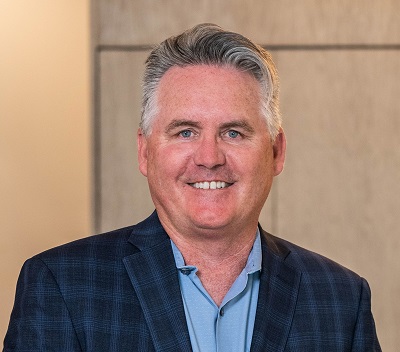 My name is Scot Campbell, the Realtor favored by your friends & neighbors in Huntington Beach.
One of my specialties is the Brightwater area of Huntington Beach, and I have sold several homes in the area in the past.  I have the builder floorplans which were used by the model sales office, so if you are interested in seeing what floorplans were offered by the builders in Brightwater please reach out to me.
For more information, reach out to him via phone/text (714-336-0394), email SdCampbellRealtor@gmail.com,  or Click Here to "schedule" a call.