Windward Cove is an age restricted development where at least one resident must be over age 55.  It is not necessary to meet the age requirement to hold title to a unit in the development.   
It is an electronically gated neighborhood in Huntington Beach, California.  It is known for its attractive price point, peaceful, inviting, and friendly atmosphere as well as a very convenient location. It does not have as many amenities (pools, spas, tennis courts, etc.) as other age restricted neighborhoods; however, the Homeowner Association Dues are lower… and that is a good thing for many residents who would not use the amenities.
It should also be noted that the total cost of ownership (down payment, mortgage, HOA dues, & property taxes) of a Windward Cove condominium compares very favorably against age 55+ manufactured (mobile home) developments which can be actually more costly (down payment, mortgage, space rent, property taxes) either now or in the future.  Mobile homes tend to decrease in value, while one can expect for a Windward Cove condominium to increase in value along with the residential market in Huntington Beach.
There are 98 units in the development with four models:
Plan A – 1 Bedroom, 1 Bath, approximately 603 square feet, Upper Level
Plan B – 1 Bedroom, 1 Bath, approximately 603 square feet, Lower Level
Plan C – 2 Bedroom, 1 Bath, approximately 762 square feet, Upper Level
Plan D – 2 Bedroom, 1 Bath, approximately 762 square feet, Lower Level
As many seniors prefer not to live in a condominium with stairs, so the lower level units are the most desirable and typically sell very quickly (a few days) when offered on the market.  The excellent "value" offered by Windward Cove condominiums make them a "hot listing" in almost any market.
Click Here is you would like to see a list of units currently For Sale in Windward Cove. 
If no units show on the map… it is not a mistake.  Often there are no units available for purchase.
NOTE:  If you do not see anything currently listed For Sale, I may know someone who is thinking of selling but does not want to list their home in the MLS.  Please to reach out to me and tell me what you are looking to purchase.  Here is my contact info: Telephone/text (714-336-0394) or email SdCampbellRealtor@gmail.com.  
Here's a description of the Windward Cove neighborhood in case you are interested in purchasing a unit in the neighborhood:
Quiet Suburban Setting: The neighborhood exudes a serene suburban ambiance, trees, lush landscaping, well-maintained sidewalks, and a sense of tranquility. This creates a peaceful and comfortable living environment for residents.
Parks and Green Spaces: Windward Cove is adjacent to a public park providing residents with outdoor areas for recreation, picnics, and social activities. The proximity and view of the park contribute to the community's desirability.
Shopping and Dining: The neighborhood is conveniently located near Five Points Shopping Center which features Trader Joes, banks, shops, dining establishments, and cafes, ensuring that residents have easy access to daily conveniences.
Safety and Security: The neighborhood typically includes security features such as well-maintained common areas and well-lit streets, contributing to the safety and peace of mind of its residents.
Transportation Access: Windward Cove is well-connected via major roadways, making it convenient for residents to commute to other parts of Huntington Beach and the broader Orange County area.
Windward Cove is a welcoming neighborhood that offers a comfortable and convenient lifestyle. Its attractive price point, low HOA dues, and nearby amenities make it an attractive choice for seniors seeking a peaceful and close-knit community in Huntington Beach.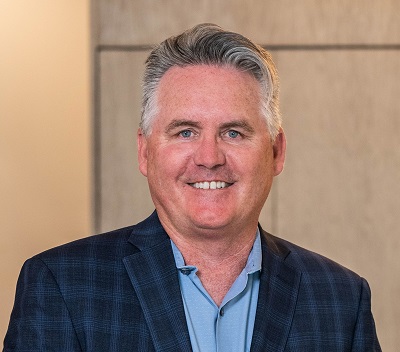 My name is Scot Campbell, the Realtor favored by your friends & neighbors in Huntington Beach.
I am an expert in helping consumers buy & sell homes in Windward Cove and other age restricted developments in Huntington Beach.  Over the past 30 years, I have closed over a 1,000 transactions in the area including single family homes, townhouses, and condominiums.
I have the builder floorplans which were used by the model sales office for Windward Cove. If you are interested in seeing floorplans, please reach out to me.
For more information, reach out to me via phone/text (714-336-0394), email SdCampbellRealtor@gmail.com, or Click Here to "schedule" a call.