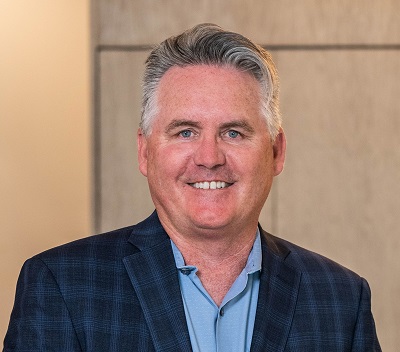 by Scot Campbell, Coldwell Banker-Campbell Realtors
According to an article in Axios on 10/28/2023, there are some very clear patterns on where people moved in 2022. 
"New data from the U.S. Census shows that around 820,000 people moved out of California and 550,000 out of New York in 2022. They join more than 8 million Americans who moved states in 2022"
California and New York are very "blue" states; however, research shows the politics is not the primary reason people are leaving (The poll of a sample of 1,006 general population adults age 18 or older, weighted on age, gender, race/ethnicity, education, and location to be nationally representative).  Here is a breakdown of the factors which provided the incentive for the moves from these states:
Motivation                                          Democrats                          Republicans
Rising cost of living:                                        45%                                        63%
Personal Reasons/Family:                             35%                                        27%
Jobs/Employment:                                          25%                                        25%
Taxation Issues:                                                23%                                        38%
Abortion Issues:                                                24%                                        16%
Gun Issues:                                                         28%                                        18%
Racial Issues:                                                     23%                                        10%
LGBTQ+ Issues:                                                 18%                                        10%
Education Issues:                                              12%                                        14%
The trend doesn't look likely to change in coming years. 
Surveys show that overall 30% of Americans said they've thought about moving in the past six months. In Californians 50% (LA Times poll) and in New Yorkers 30% (Siena College poll) say they're considering moving out of their state.
For those that did move in 2022, About 75% of people had some regrets over it, according to recent data from Home Bay, (survey of 1,000 Americans who moved in 2022 conducted on 12/29/2022):
Regret:                                                                                  Percentage
I wish I would have moved to a bigger place:                          20%
I miss my old home:                                                                      20%
I wish I got rid of more stuff:                                                       19%
It was too much of a hassle:                                                         19%
It took too long:                                                                                18%
It was too expensive:                                                                      17%
The move negatively affected my relationship(s) :                  17%
Items went missing:                                                                        17%
I do not like my new home:                                                          15%
I wish I moved to a smaller place:                                               15%
Despite their regrets, people approached moving with mostly positive emotions, with 65% reporting they were excited, hopeful or relieved that they had made the move.
Source: https://www.axios.com/2023/10/28/americans-moving-map-2022-florida-texas
Scot Campbell is the Realtor favored by your friends & neighbors in Coastal Orange County. He is an expert in helping consumers buy & sell homes, and has closed over a 1,000 transactions over the last 30 years including just about every type of transaction imaginable. For more information, reach out to him via phone/text (714-336-0394), email SdCampbellRealtor@gmail.com,  or Click Here to "schedule" a call.